My goal is to provide the best service available for your Lectrosonics gear.
Lectrosonics Factory trained

Lectrosonics Factory Authorized repair

We have been incorporated since 1982

We have been in the Broadcast RF Business 30 Years

RF Engineering & Consulting
RF mic system integration

Frequency coordination

System stage gain analysis

Base line level and frequencies in use graphed via spectrum and VNA analyzer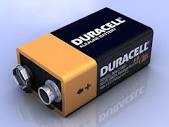 Battery Issue
I often receive calls claiming the unit repaired "eats" battery's and they only last 1-2 hours. After further investigation (multiple times) turns out user has old stock. Mainly with 9v batteries. In our experience energizers last longer (5 hours+) If your "use before date" is not for at least 3 years it's old stock.